The THRIVE program (Teamwork, Honor, Respect, Independence, Values, Education) provides daily support, engaging activities, and social opportunities that encourage each individual to fulfill their potential through education, socialization, and enrichment in a faith-based environment.
Our THRIVE program is a dynamic, engaging day program for individuals with intellectual and developmental disabilities.  We consider individuals who are able to participate in activities and can be away from their primary caregivers.  Our staff is caring, friendly and compassionate!  Individuals with all levels of independence are invited to apply (at this time we are not able to care for those with aggressive behaviors or medical needs requiring the attention of a nurse).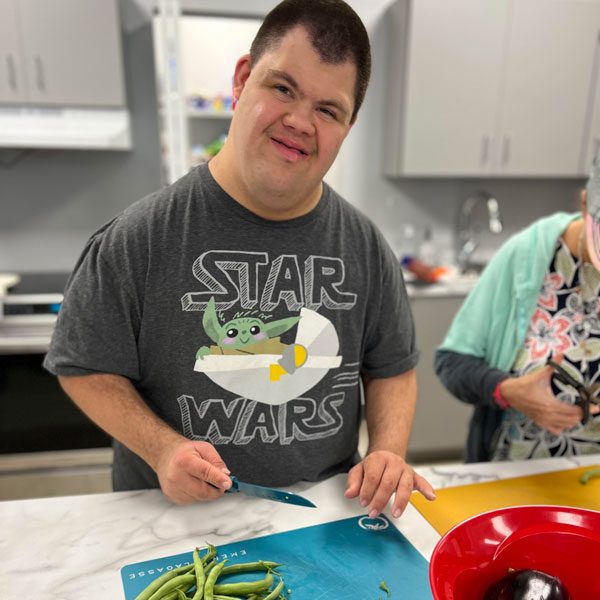 Sign up for the THRIVE Program
If you are aware of any adult with special needs, please share the TLC dream with their family. We currently have a weekday program and many social activities. We would love to serve more people. Please tell those within your circle of influence about TLC.
---
Hope For The Future

Event Videos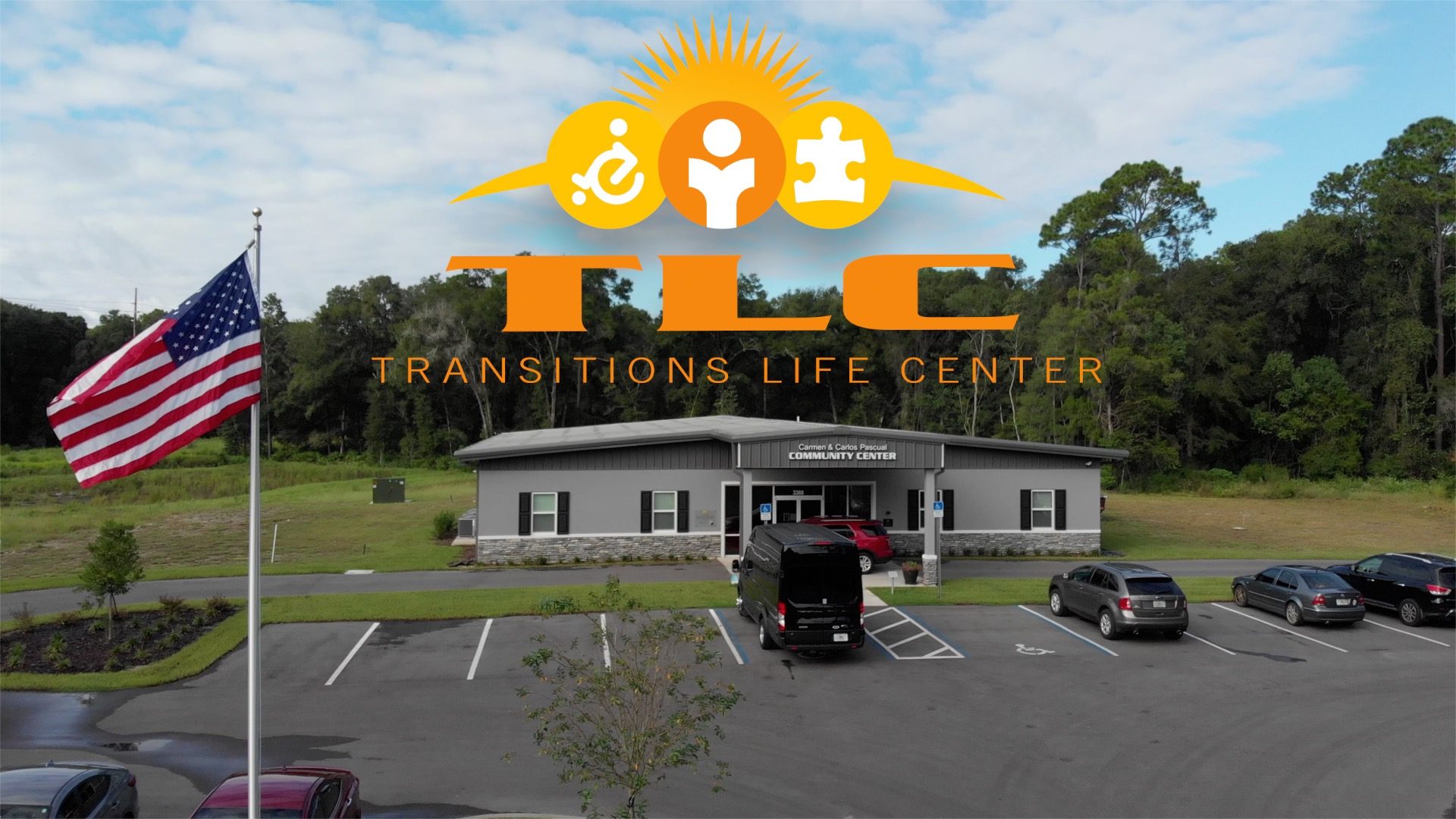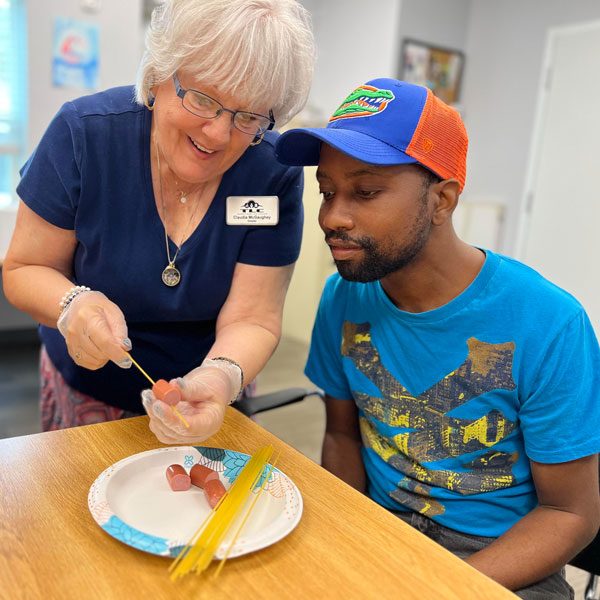 Want to get involved? Volunteer!
Please contact Lucy Johnson (Lucy@tlcocala.org or (352) 877-8999) or contact us here
---
UPCOMING events

THRIVE Calendar
---
THRIVE Newsletters
Program Overview

What is THRIVE?
---
---
Teamwork has many purposes for our program. At TLC, we believe that everyone needs to work together towards success. Each day includes a framework of purposeful activities to strengthen teamwork and cooperation. This is an essential skill between members so they learn to help and encourage each other. It is also important for our staff to model teamwork with each other and as they engage with the members. If we are all working together we can be sure each individual is reaching their fullest potential.
Would you like to donate today?
Donations to Transitions Life Center allow us to continue our mission to provide a safe, caring, and enriching community to adults with physical and intellectual disabilities.  Your donation means we can offer financial assistance to qualifying families, hire and train a caring staff, provide engaging activities, & offer the personal care our members and their families rely on.  Any family caring for a special needs individual will share with you the challenges each day poses.  Knowing they have a place where their loved one is safe, happy and well cared for makes each day that much better!  Thank you for making this a possibility!!