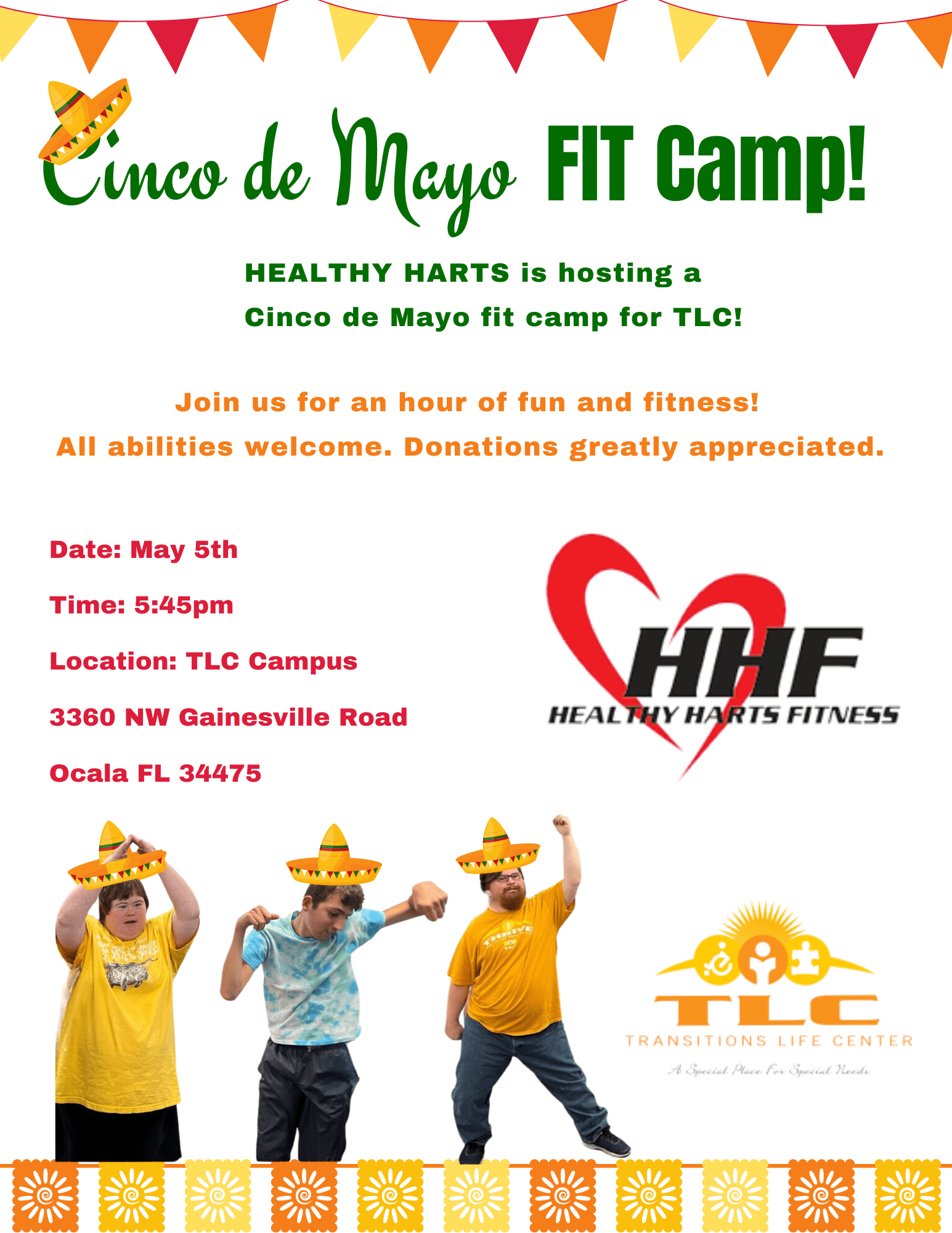 Please join us for an hour of fun and fitness!
Clint Hart of Healthy Harts Fitness will be hosting a Fit Camp at TLC.
Friday, May 5th at 5:45 pm.
This event is free and open to the public to participate. Donations are greatly appreciated.

 Our TLC members will be selling some delicious frozen drinks and refreshing fruit cups.
Grab your friends and your tennis shoes! We hope to see you there!