GIVING TUESDAY, NOW_MAY 5, 2020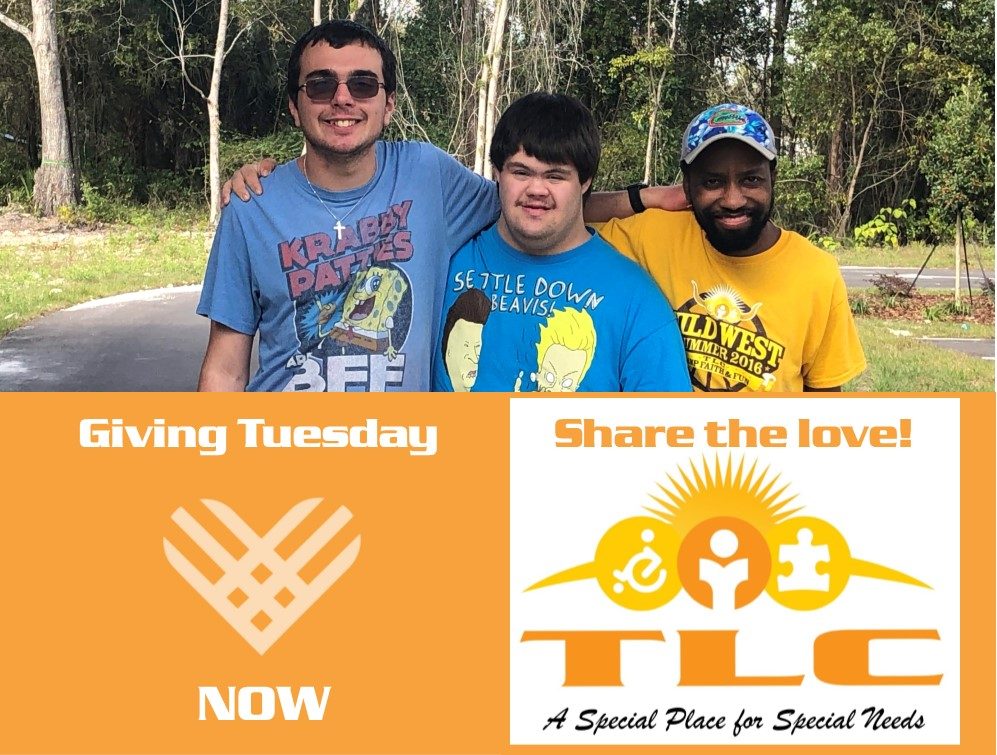 Giving Tuesday was created to help nonprofits around the globe generate awareness and encourage support of the special services they provide.  The Covid-19 crisis has taken a tremendous toll on nonprofits all over the world.  The goal of this Giving Tuesday, May 5, 2020, is to "create a wave of generosity, citizen engagement, action from business and philanthropy, and support for communities and nonprofits around the world".
Through this Covid-19 crisis, TLC has had to consider the health and well being of our members.  Many have underlying health issues which make them vulnerable to any virus, including the Corona Virus.  Many have elderly parents, compounding the need to socially distance.  As a result, we have had to temporarily suspend direct contact programming for our members.  We have maintained a "distance program" with take-home activity packets, electronic conferencing with Zoom, and personal phone calls to help keep our members engaged and socializing.   In consideration of all of this we have waived program fees during this stressful time.  We were blessed to receive the Paycheck Protection Program funding through the CARES ACT which will help in covering a portion of staff salaries but it will not close the funding gap of lost income.  Please help TLC with the support of a donation or by sharing our beautiful organization on Facebook and Instagram.   We are truly making our community a brighter place for adults with intellectual disabilities.  Our hope is that the whole world will follow!
Any amount would be greatly appreciated!