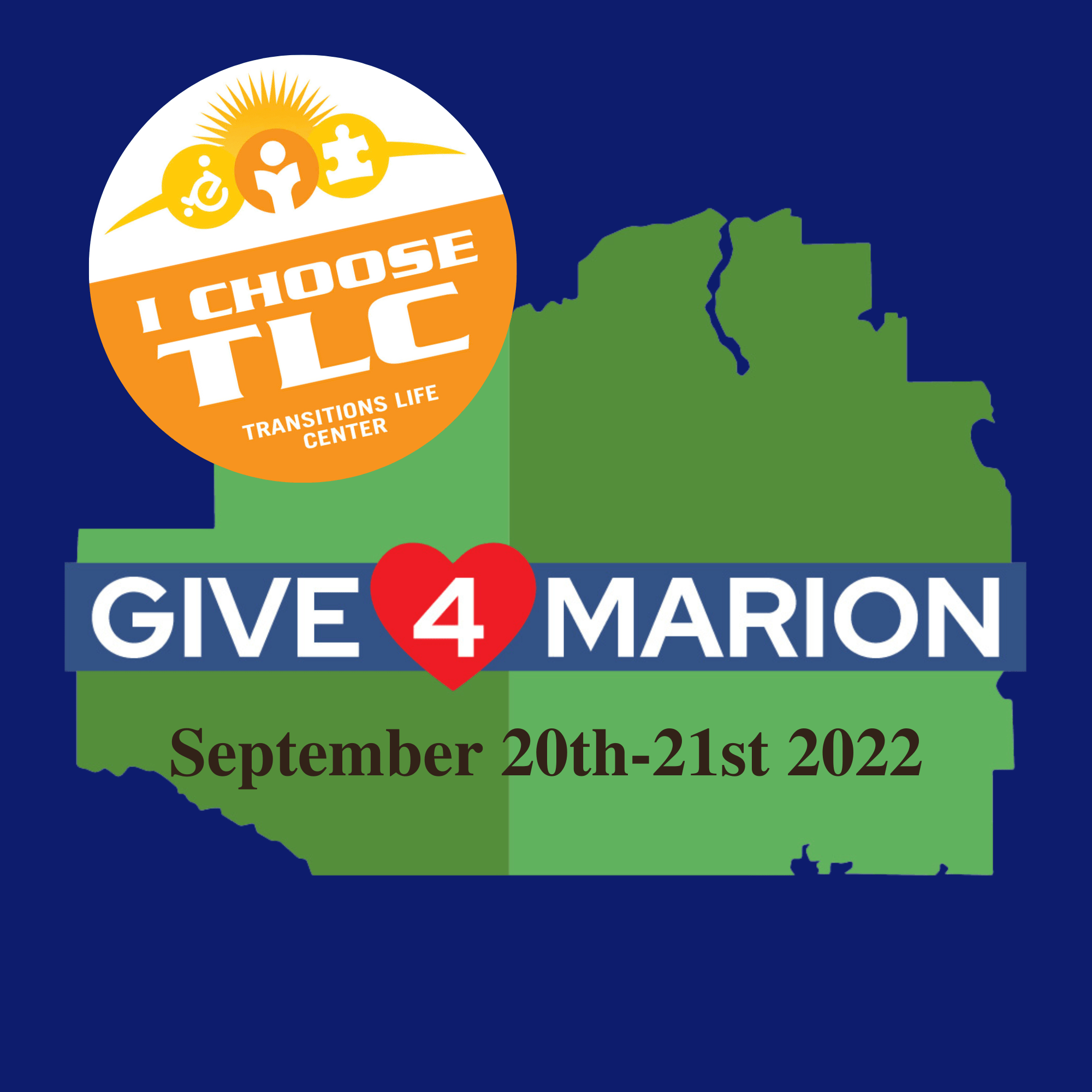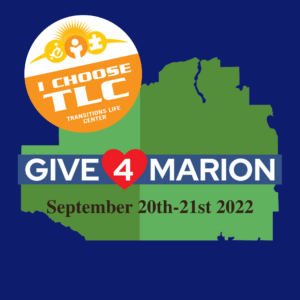 It's that time! Give4Marion is Marion County's 24-hour giving campaign, it's a fundraiser designed to raise money and awareness for the local nonprofit community. Mark your calendar!
SAVE THE DATE: SEPTEMBER 20th-21st 2022. 
How you can help:
Donate directly on our giving page: We have an incredible opportunity for sponsors to match donations, so please help us make a greater impact by donating during the hours of 10 am on Tuesday, September 20th through 7 pm on Wednesday, September 21st.

Become an "Ambassador" for TLC during Give4Marion. Stop by TLC for flyers and donation QR cards to hand out. Post "Save the Date" information and reminders. Change your social media profile picture to the "I Choose TLC Give4Marion" image.https://photos.app.goo.gl/NaLhvAiHBgieAAKh9
Encourage your friends and family to share and spread the word.
Share TLC's Give4Marion link on your social media pages along with sharing our media posts.
Call friends and family to share all about TLC and Give4Marion and encourage them to consider an online donation during the event hours.
Please consider supporting TLC during Give4Marion in any way that you can. Keep an eye out for community news on Give4Marion and keep checking back on our page for more information and opportunities to share.