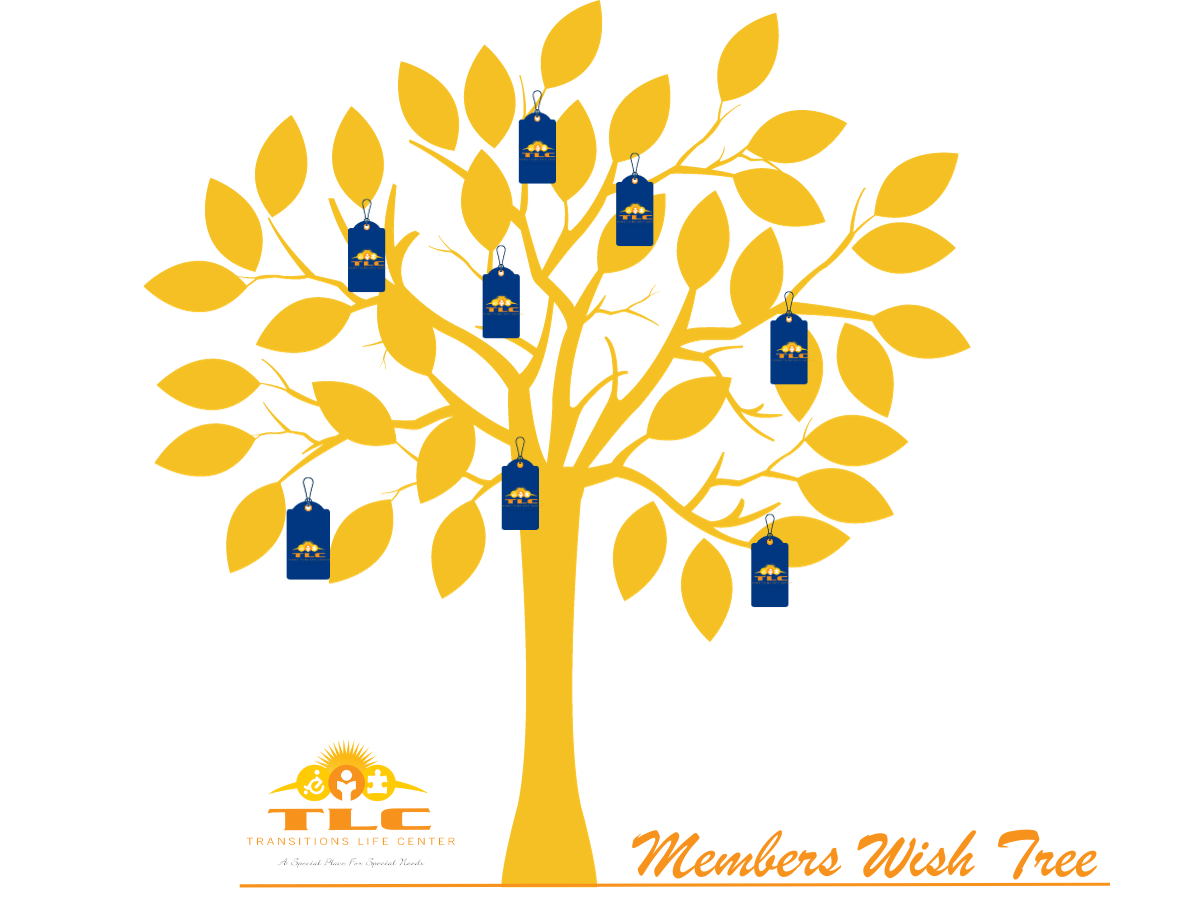 ~WISH TREE PURCHASES~
Help support our TLC THRIVE program.
There are always items that TLC needs to purchase or replace throughout the year to support our THRIVE members and help them develop their skills. You can help us today by choosing an item off of our wish tree to donate to our amazing members for continued fun, function, and friendships.