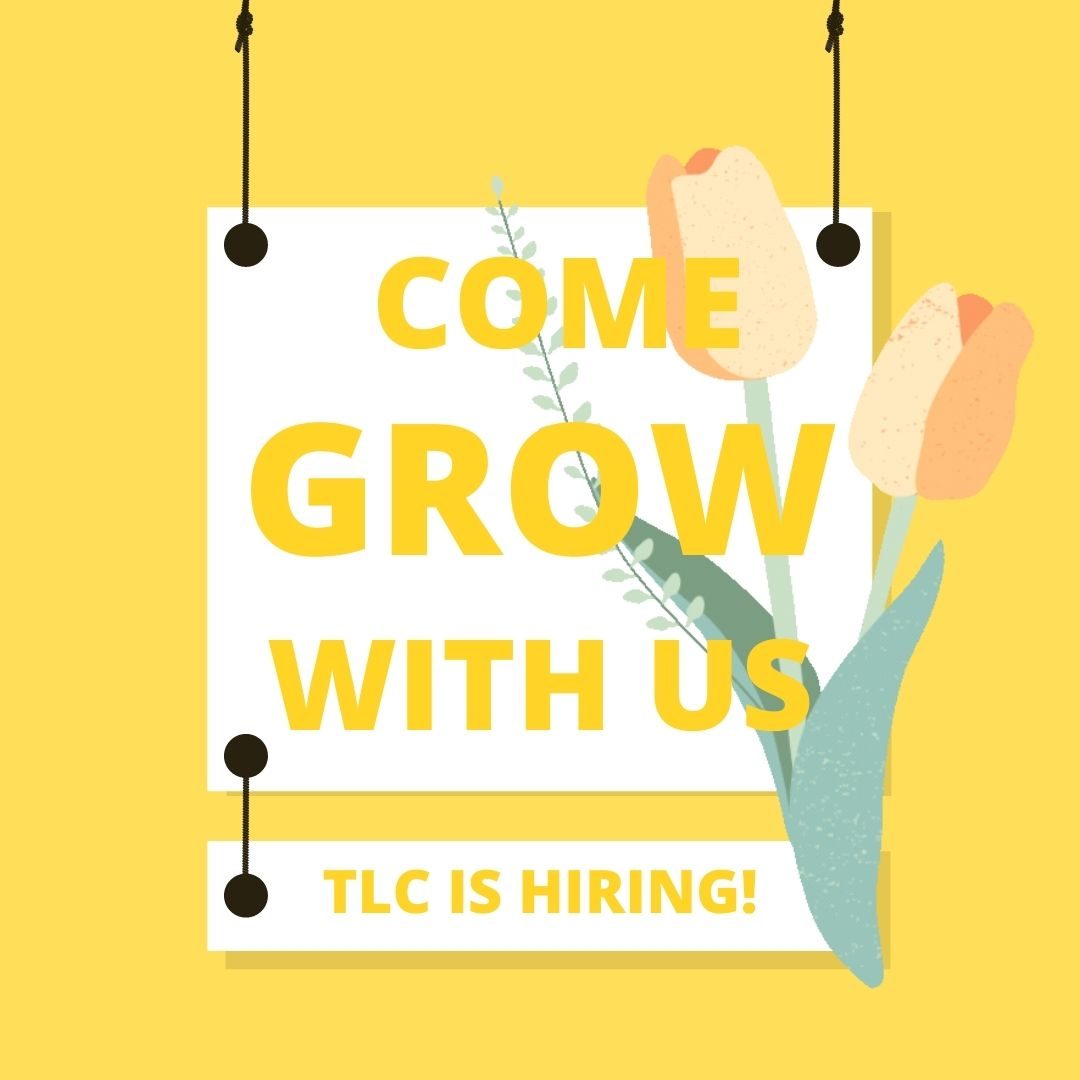 Come join the BEST team in Marion County!
TLC is growing and that means we are hiring.  Currently, there are two full-time positions available:
Instructional Assistant/Caregiver
Caseworker/Navigator
Caseworker/Navigator
The Navigator will assist local families caring for a loved one with an intellectual/developmental disability (IDD) in accessing and applying for state financial services, locating appropriate local programs, and locating independent housing and respite options.  The Navigator will also research and build a resource library with information pertaining to individuals with IDD.
General Responsibilities:
Maintain a good knowledge of the Agency for Persons with Disabilities (APD), Center for Independent Living, ABLE Trust, Social Security Administration, and state funding resources for families (Med Waiver/ Consumer Directed Care, Medicare, etc)
Organize informational interviews to learn about the family's needs for support
Organize appropriate follow-up meetings to keep families on track with applications and agency requirements
Make professional connections with individuals at state organizations and facilitate the introduction process so families are connected to the appropriate departments
Coordinate meetings with family members and appropriate departments within the state system to obtain services for the individual with IDD
Assist families with organizing appropriate documentation for each agency/organization
Assist families with coordinating follow-up with each organization as necessary
Communicate with other professionals to locate appropriate services/programs
Inform families about TLC programs and supports
Ability to inform families about independence options, guardianship, and power of attorney for their loved one
Be apprised of disability regulations with state and federal requirements
Build relationships within the medical community to inform and educate about the care required for complex individuals
Assist families in obtaining the appropriate medical appointments and verifying insurance and payment requirements
Experience Requirements: Appropriate experience working with adults with IDD, knowledge of state/local services (APD/AHCA/Center for Independent Living), and an understanding of Medicare/Social Security benefits.
Preferred Skills:
College Degree (Bachelor's or higher preferred)
Relevant experience in public health, health education, or community-based health programs
Bi-lingual (Spanish/English)
Strong interpersonal and group communication skills.  Ability to encourage, motivate, and advocate for eligible individuals and their families.
Ability to present basic information to large and small groups highlighting potential support services.
Comfortable conducting community/field visits to local agencies and health care providers.
Able to use technology to conduct meetings (Google Meet/Zoom, etc.), perform research, and organize documents.
Expert proficiency in MS Office applications.
Excellent organizational and planning skills with demonstrated ability to prioritize and manage multiple projects, anticipate and identify conflicts, and meet deadlines.
Demonstrated collaborative skills with families, agencies, and medical personnel.
Demonstrated work ethic and professional practice based on developing and maintaining collaborative, positive, and effective working relationships across multiple functional groups.
Highly collaborative and energetic work style with the proven ability to partner with diverse groups to achieve intended outcomes.
Demonstrated integrity, dependability, sound judgment, teamwork, and resourcefulness to establish and maintain collaborative, positive, and effective working relationships with multiple internal and external partners.
Satisfactory results of a local, state, and federal background screening (level 2)
Satisfactory results of a drug screening
Approximately 40 hours/week, $39,000 annual, HRA & supplemental benefits
Caseworker/Navigator Application
Instructional Assistant/Caregiver
General Responsibilities:
Assist instructional staff in presenting lessons and activities
Assist members with classroom activities
Assist instructional staff with behavior management of members
Assist with food preparation for members
Aid members in personal care when necessary (feeding & toileting)
Aid members with assistive technology and augmentative communication devices/tools
Responsible for maintaining the physical environment which includes: removing trash, clearing tables, placing tables, chairs, and equipment back in their designated places, and light cleaning
Communicate effectively with members, instructors, other staff, and parents/guardians
Perform related duties as assigned
Physical Requirements: Potential for heavy work – Exerting 50 to 100 pounds of force occasionally, and/ or 25 to 50 pounds of force frequently, and/or 10 to 20 pounds of force constantly to move objects. Must have the ability to lift members with assistance from another staff person. The omission of specific statements of duties does not exclude staff from performing physical activities outside the list of job functions.
Minimum of a high school diploma or an equivalency diploma. Associate of Arts preferred.
Related experience with special needs population
First Aid Certification
CPR Certification
Medication Administration Certification (preferred)
Desire to assist adults with special needs in learning and social settings
Ability to work as part of a team
Organized, creative, and a problem solver
Emotional maturity and stability
Computer skills a plus
Satisfactory results of a local, state, and federal background screening (level 2)
Satisfactory results of a drug screening
Approximately 35 -37 hours per week, 247 days/year, $11.50 – $12.50 to start, HRA & supplemental benefits
Instructional Assistant Application